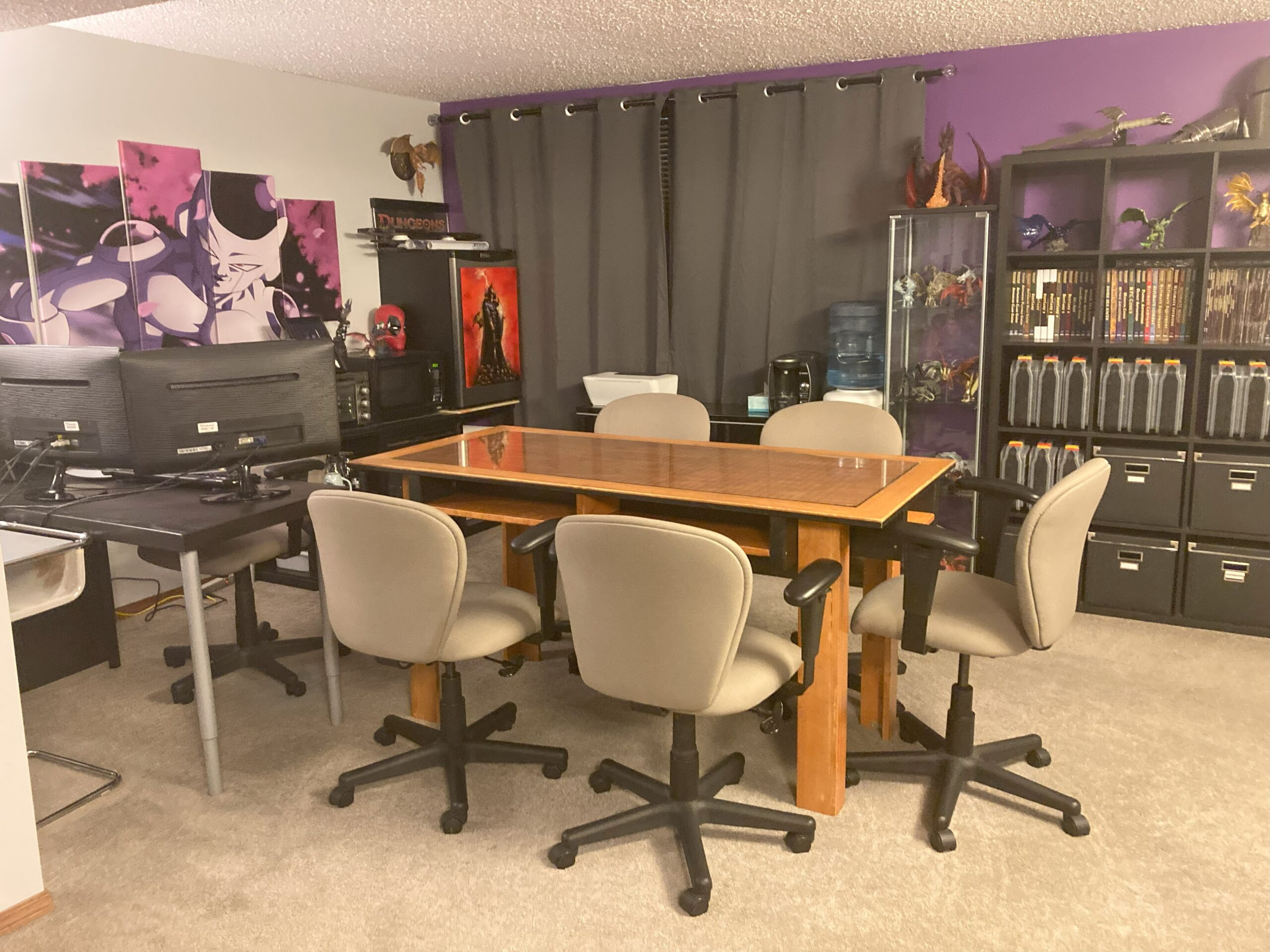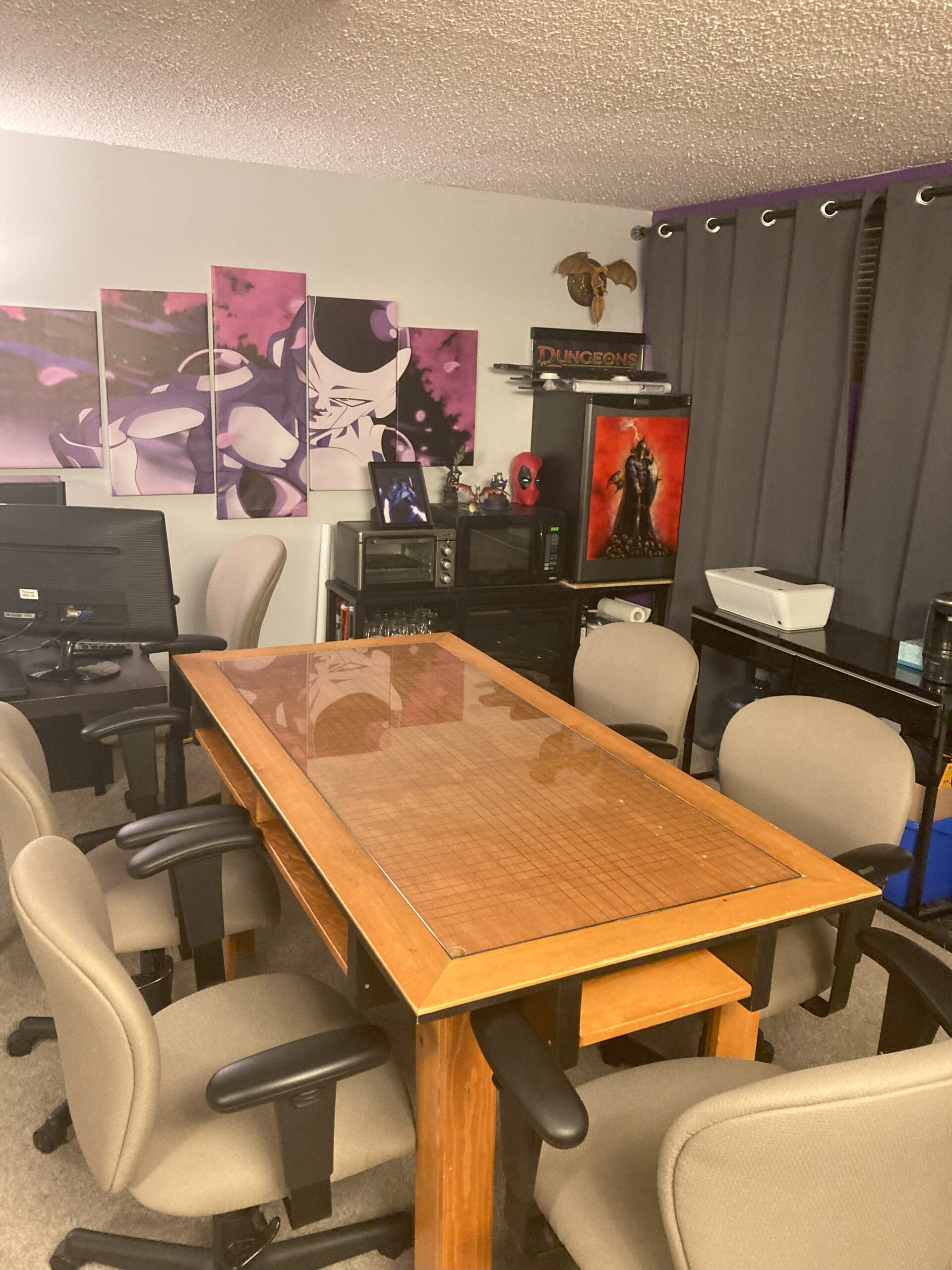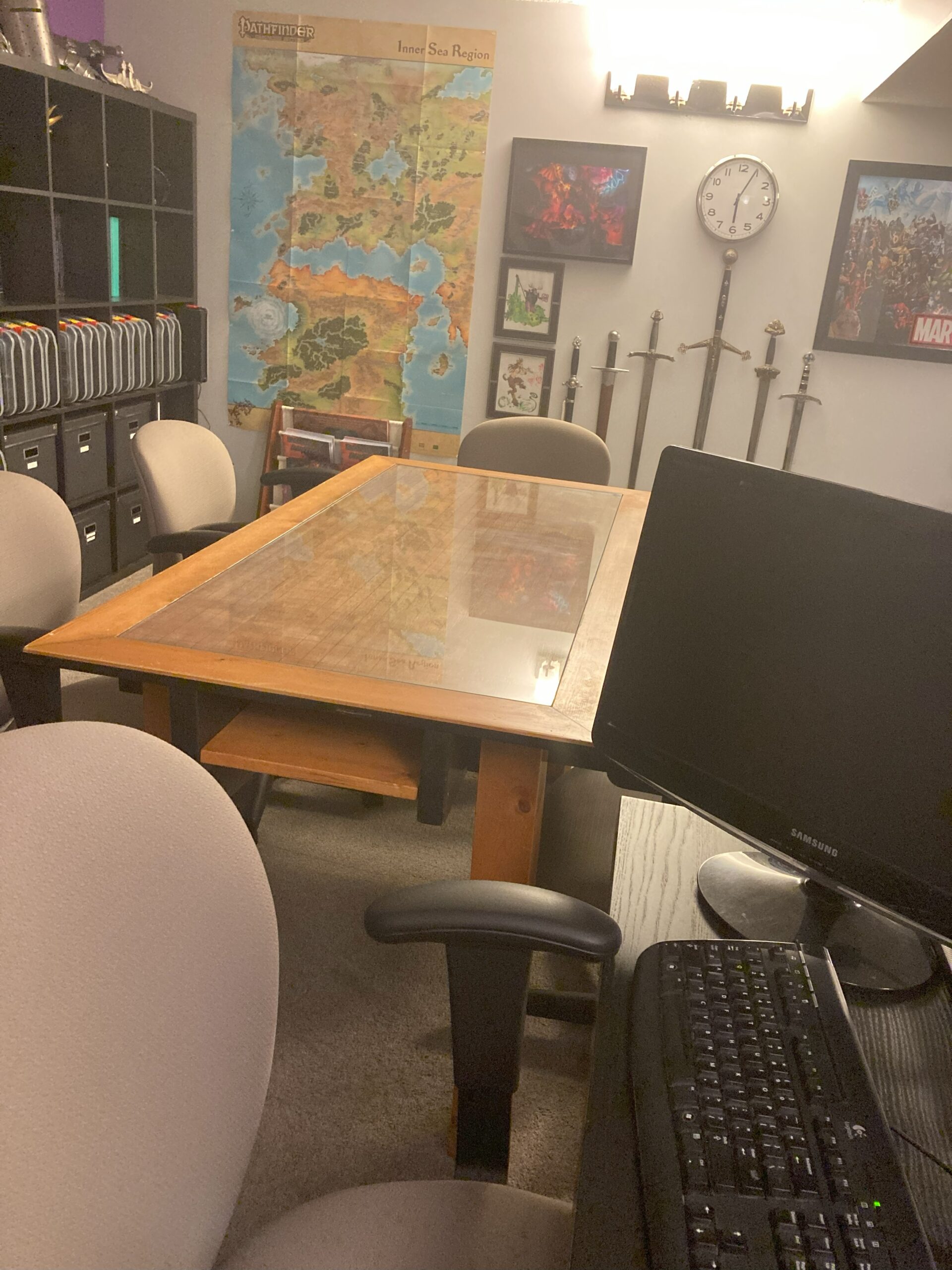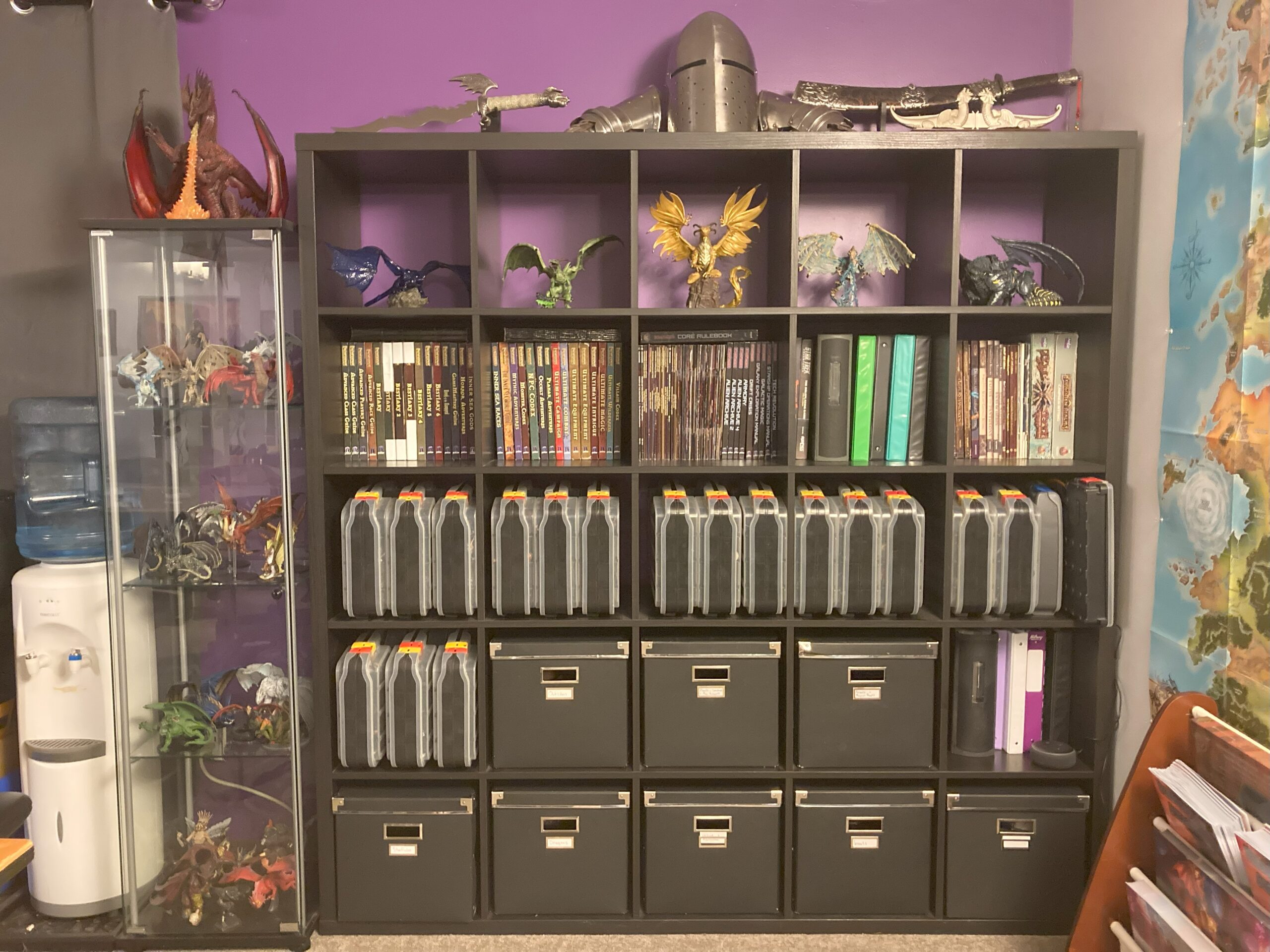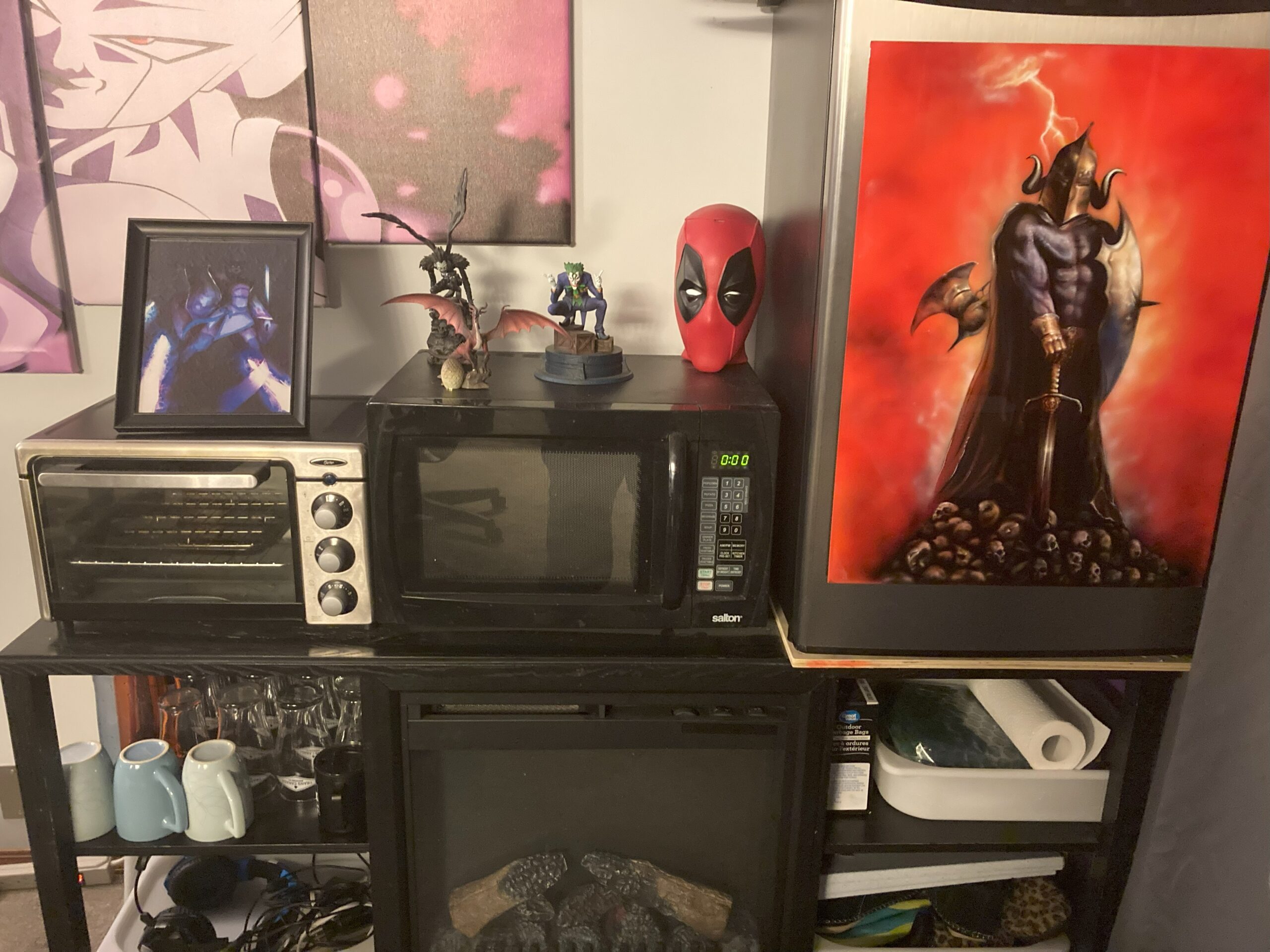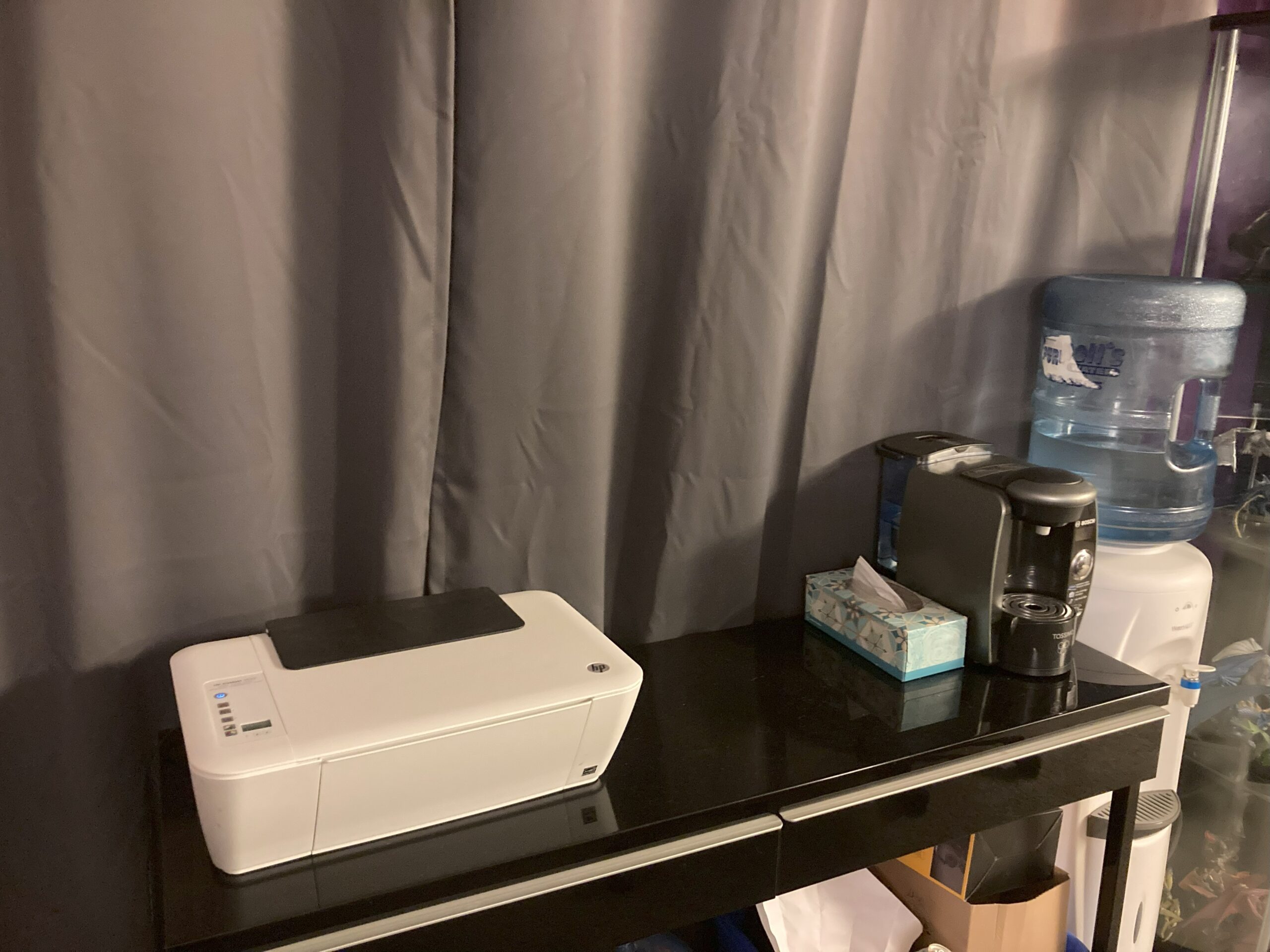 Have a look at what our private game space has to offer, and you'll want to take advantage of one of our Game Mastering Packages for your next game night!
Where is it located?
Sunburst Games proudly operates out of Winnipeg, Manitoba. The game space is in a private residence, located in the Harbour View South area, near the intersection of Grassie Boulevard and Lagimodiere Boulevard.
It is on the basement level, and is separated from the rest of the residence by a door at the bottom of the stairway. It is accessed through separate side entryway, and features a private washroom. Be aware, that while the game space is a completely pet-free zone, there are cats in the household. The interior of the residence is a smoke-free zone.
What does it offer?
The gaming space provides a number of features which will enhance your game night experience.
Custom Gaming Table: Our resident Game Master has a custom gaming table which features a glass play surface that can be drawn on directly using dry-erase markers; it is inset into a large wooden grid-lined tabletop. It also features a built-in storage cubby for each player, allowing them to keep their personal effects on hand, but off the play surface.
Dice & Essentials: Access all the basic supplies you'll need to play, including lots of polyhedral dice (d4, d6, d8, d10, d%, d12, and d20), dice trays, pencils, erasers, dry-erase markers, paper, and blank character sheets.
Miniatures: The game space houses a massive assortment of pre-painted miniatures which will bring life to any combat or exploration. Either bring your own miniature to represent your character, or select one from our collection to use during your game night.
Pathfinder (1E) Library: We have a sizable collection of Pathfinder (1E) books for shared use during your game night, including all manuals covering the core mechanics, classes, races, spells, and items.
Other Conveniences: Access to a toaster oven, microwave, mini-fridge with freezer, Tassimo-style coffee maker (T-Discs), and a water cooler. With the exception of water, no food or drink is provided. If you want to bring such consumables for your play group (canned drinks, T-Discs, pizza pops, etc.), a storage space is available for them to be inventoried and stocked.